The first semester is over, and along with it half the time to work on the business goals you set at the beginning of the year for your venture.
Earlier this year, we reviewed some trends that would affect the growth of the SME market for the better: greater access to e-commerce and online payments, agility in retail business thanks to automated payments, improved tools to protect their databases and sensitive information, among other changes that technology creates for the private sector.
Whether or not your business has adopted the tools to take advantage of these trends, the moment your business is in now is completely different, and so must your business objectives: How do you guarantee growth in sales or resources in the next six months?
---
Analyze the most relevant time and opportunities
Less time sometimes forces us ; analyze the upcoming events or seasons most relevant to your brand, and organize the actions that will bring the expected benefits.
To get an idea, this semester brings several interesting dates either to plan commercial actions or to communicate specific aspects of your brand:
Panama City 500 Years (August 15)
Thirteenth Month (August 15)
Black Weekend 2019 (September 13-15)
Fiestas Patrias Panama (November 2nd to 5th)
Black Friday & Cyber Monday (November 29, December 2)
New Year's Eve Shopping (December 15)
Be careful with this point; although there are hundreds of dates of general interest, the idea is to take advantage of the most relevant moments to obtain business results.
---
Define an Action Plan for each objective
Let's say our main business objective is to increase sales this semester; with the periodicity in mind, we know that each action for the previous dates needs a different preparation.
At this point it will be necessary to ensure once again that our objectives have the S.M.A.R.T. characteristics (Specific, Measurable, Achievable, Relevant, Time-bound).
For the case of the upcoming Thirteenth Month, for example, our Plan may include a special promotion to increase sales of products A, B and C, for the entire month. With our objectives in mind, we define:
Type of promotion and channels where the promotion message will be delivered;
The time and metrics needed to generate an effective sales funnel between prospects, leads and buyers;
The total promotion budget and the ideal plan for Return on Investment (ROI);
And the measuring mechanism is defined to ensure that we are on the right track.
---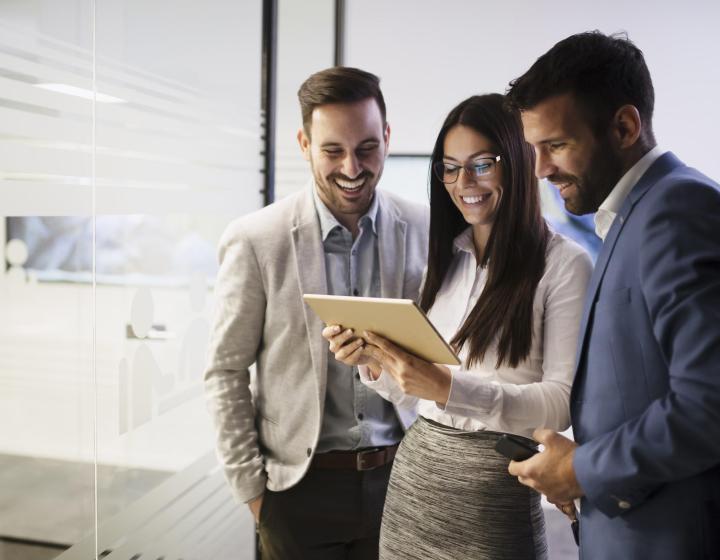 Using the Right Tools
When designing a Plan to achieve the business objectives, you will most likely encounter problems to achieve a specific action. This is a good sign: Each difficulty indicates a point of improvement that can be easily covered with a new tool or improvements in administrative processes.
Use these solutions to maximize the impact of your next promotions or sales strategies:
Looking for more resources to make your business grow? Add to your company the new features brought by the Cloud and systems such as InterFuerza, which allows you to control products, sales, purchases and accounting processes from one place.