The disappearance of companies after the emergence of their digital counterparts is a strong indication of the need for businesses and industries to be included in the Digital Transformation process in order to position themselves in an innovative and competitive way.
This reality is not alien to the province of Chiriqui, which is already emerging as the center of industrial development in the region, so technology companies such as InterFuerza, this time together with the Panamanian Association of Business Executives (APEDE), generate training spaces for local entrepreneurs to learn about new technological tools at their disposal.
Stephania Salazar, Commercial Director of InterFuerza, summarizes the steps to enter the Digital Transformation and Digital Business, based on the Theory of the "5 P's" of the guru in Digital Transformation Diego Coquillat:
Digital doors;
Digital Tips;
Prestige;
Digital Personalization;
The People.
"These five points correspond to changes in administrative tools and bring with them values and elements inherent to commercial innovation offers," explained Salazar.
The digital world is "more human", emphasizes Ms. Salazar, despite being more technological: knowledge of the customer, the human factor of the organization, communication and, of course, technology, are four essential supports for Digital Transformation, three of which directly involve people.
Efficiency, Competitiveness, Constant Adaptation, Authenticity, Transparency and Communication, were the keys to lead the digital transformation, exposed by Salazar and extracted from the book The Great Opportunity, by the authors José de la Peña Aznar and Mosiri Cabeza.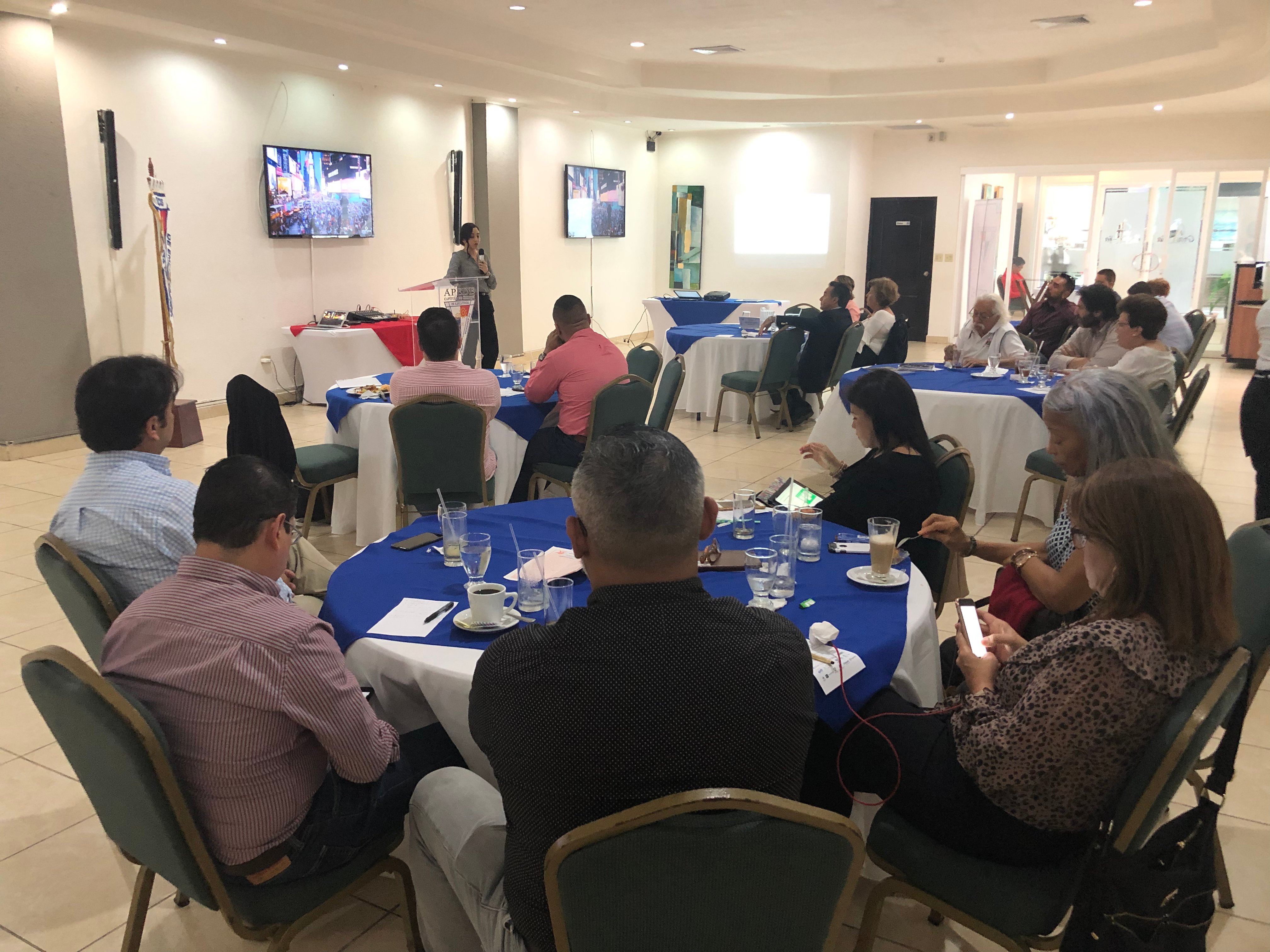 Under these premises, the Monthly Meeting of APEDE, Chiriqui Chapter, delivered to its attendees, entrepreneurs from different business areas, the conference Digital Business: Challenges and Opportunities, with the presentation of InterFuerza and other companies of the Committee on Technology and Innovation.
In addition to all the didactic material, attendees received digital tools in the billing, accounting and CRM software that InterFuerza places within reach of the SME sector in Panama and the region.
With these tools, entrepreneurs and business owners will have the right skills for their teams to adapt to the Digital Transformation at the administrative level, ensuring an innovative commercial offer for their customers, and a culture of innovation for their employees.